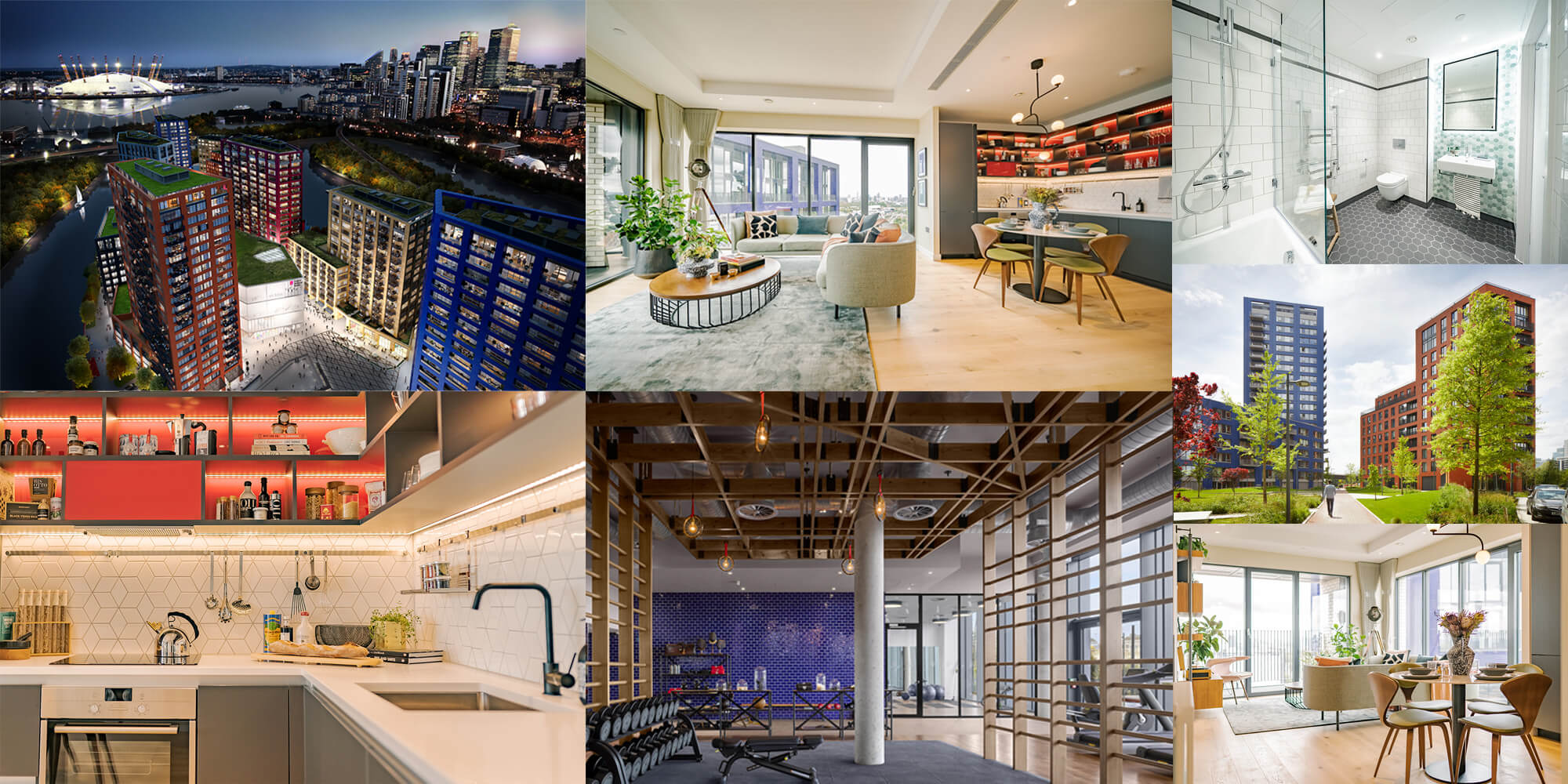 Your New Home?
The top prize in the "Win a Home in London" Competition is the keys to number 502 Hercules House, 18 Botanic Square, London City Island E14.
This is a breath-taking two-bedroom apartment, by Ballymore, and can be found in the most idyllic location London City has to offer.
Dubbed a 'mini-Manhattan,' London City Island is situated a stone's throw from Canary Wharf and is home to some of the UK's most important cultural institutions, including English National Ballet, London Film School and several leading art galleries. Widely recognised as an emerging new cultural hub for London, the award-winning development also comprises 1,706 new homes, restaurants, cafes, and when complete, office space and a rooftop games pitch.
The apartment is located on the spectacular city peninsula overlooking the waters of the River Thames and Lea. With the sparkling lights of Canary Warf and the O2 Arena just outside your window, the life of this vibrant city is truly just on your doorstep.
On December 30th, one lucky winner will become the homeowner of this brand new two-bedroom apartment worth £695,000.
These homes have been designed with creativity and functionality in mind resulting in a stunning open plan layout with intricate details that catch the eye at every corner.
On London City Island, the neighbourhood is treated to a range of coffee shops, restaurants and cultural facilities such as a gym, sauna and clubhouse. The new home to the English National Ballet with transport links easily accessible, this inner-city hub is bursting with life and you could be calling it home in 2020.
When complete, London City Island will comprise of 1,706 new homes set on an island of 12 acres, with independent artisan restaurants, shops, creative hubs and al fresco spaces.
The development takes its inspiration from the area's maritime heritage, with bold primary colours and making use of its waterside surroundings with river walkways.
Additionally, all Island residents will become members of the City Island Arts Club, the island's own private residents' club which includes a striking red swimming pool of bright, seafaring red tiles – the trademark hue which appears throughout the island.